Positioned 800 metres above sea level amidst the sub-tropical rainforest of Lamington National Park in the Gold Coast Hinterland, Binna Burra is centre stage to some of Australia's most spectacular natural features.
Beechmont, Queensland, Australia
The unique isolation provides the perfect escape from the stresses of every day life and a chance to get back to basics, interact with nature and experience a freedom and sense of peace that few places can offer.
The Sky Lodges are Binna Burra's award-winning accommodation for those wanting a luxury apartment-style escape. Their one of a kind views are second to none.
AU$330-AU$645
AVERAGE RATE PER NIGHT
Spacious one, two and three-bedroom eco-friendly apartments and studios, featuring captivating views across the Coomera and Numinbah Valleys. Enjoy a spa bath, curl up in front of the cosy fireplace, or simply sit back and take-in the breathtaking views.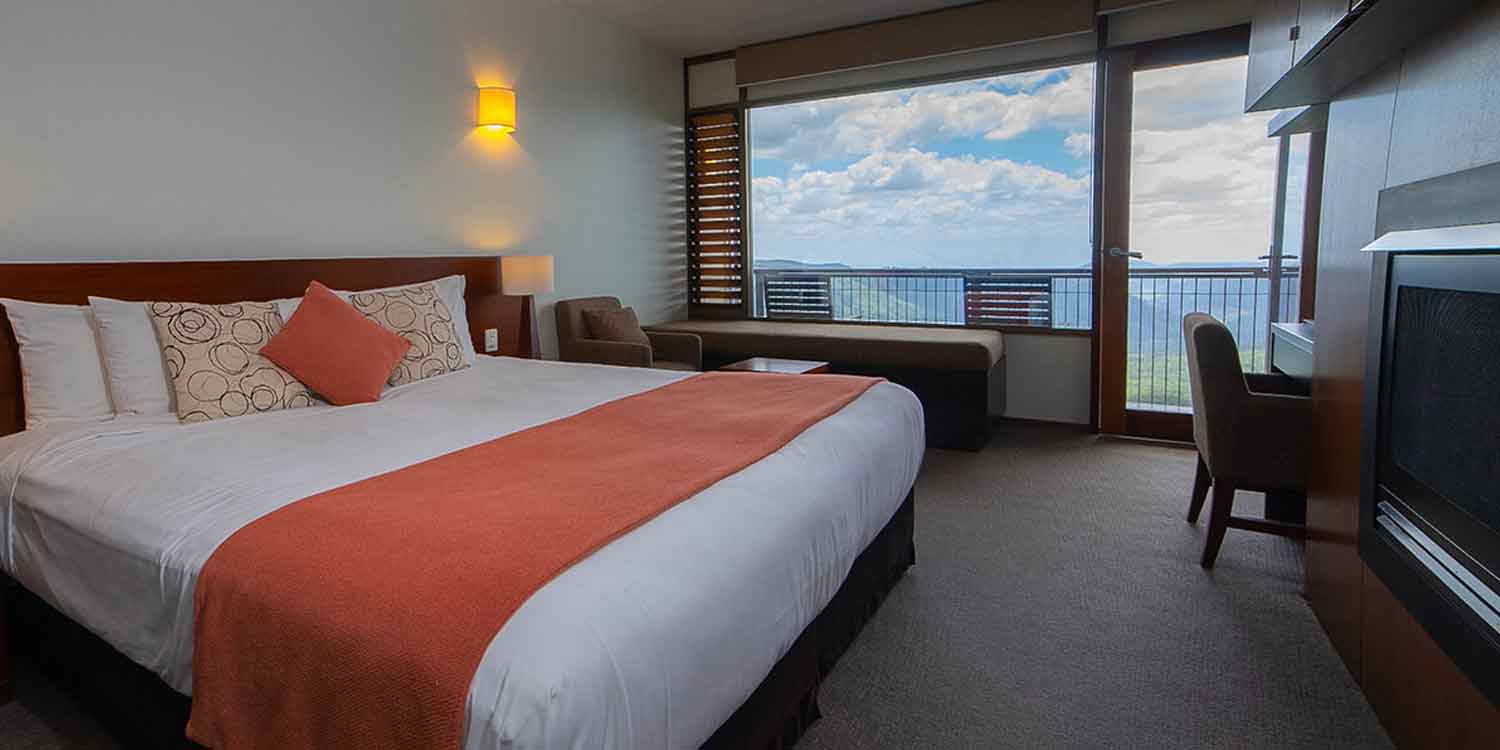 Amazing unhindered views of the Coomera & Numinbah Valleys
Ensuite with Spa Bath overlooking the mountains
Gas flame fire place
Balcony with outdoor seating
King size bed or twin bed configuration
Kitchenette with two electric hotplates, microwave, kettle & toaster (pots, pans, cutlery etc provided)
Large plasma hi-definition TV
Mini-Stereo & DVD player
Stylish & comfortable furnishings
1,2 & 3 BED APARTMENT FEATURES
Amazing unhindered views of the Coomera & Numinbah Valleys
Large balcony with outdoor seating and BBQ
Ensuite with Spa bath overlooking the mountains
Gas flame fire place & bedroom heating
En-suite with every bedroom
Fully self-contained kitchen featuring gas cook top, dishwasher and large fridge-freezer (pots, pans, cutlery etc provided)
King size bed or twin bed configuration
Large plasma hi-definition TV
Mini-Stereo & DVD player
Laundry facilities – separate washer & dryer
Stylish & comfortable furnishings
Guests staying in our Sky Lodge accommodation enjoy:
Express check-in and check-out options
Mini room service every second day
Free car parking
GET A PHOTO WITH BIGFOOT! (NOT WHAT YOU THINK)
Whilst the majority of the Bellbird circuit remains closed, you can still head down the track a short distance to view one of Binna Burra's oldest tree giants. It makes for some great pics and you really have to see it in person to appreciate the size!
Sunrise is usually visible at 5:00am in Summer and 6:00am in winter
Wear something warm – it can be quite cold this early in Binna Burra regardless of the season
Bring a camera and tag us in your great pics!
Details: The morning sun stretching over Binna Burra early in the morning is a sight like no other. You can find dozens of beautiful viewing locations for this golden spectacle including the Lamington Teahouse which is perfect because you'll no doubt be wanting a coffee to kick start your day after waking up to see the sunrise!
HAVE A PICNIC ON THE ROCKS AT TULLAWALLAL
Tullawalla is a 5km circuit walk
Allow about 1.5 hours walking time
The rock clearing is at the top of the stairs seen in the image below
Details: Tullawallal Lookout is a 5 kilometer lightly trafficked loop trail located near Binna Burra that offers the chance to see wildlife and is rated as moderate. The trail is primarily used for hiking, walking, and running and is accessible year-round.
MARSHMALLOWS AT THE COMMUNITY FIRE PIT
Firewood is sold here at Binna Burra
Children must be supervised at all times when attending the communal fire pit
There are no reservations for the fire pit, all are encouraged to use it communally.
Details: Check out our brand new communal fire pits in the Binna Burra campsite! Don't forget to pack your camping marshmallows so you can enjoy the ultimate traditional experience!
Binna Burra Kitchen at the Old School, Beechmont
We've partnered with the best in the Scenic Rim so we can ensure you not only have the most delicious food, but you're also supporting our beautiful community! Loved your food? You can purchase the very same ingredients that went into your food from the newly established General Store!
Binna Burra has always been firmly committed to sustainable and economical practices and shares these commitments with the Binna Burra Kitchen. Tireless efforts have gone into ensuring that the bulk of our suppliers are sustainable businesses, grown and manufactured in Australia and to the best standard. We know you'll love the food and beverage service at Binna Burra Kitchen and can't wait to share our old school hospitality with you.