Not only can you visit amazing castles here in Scotland, but many of the castles and stately homes offer accommodation for you to stay overnight. Discover 5-star luxury Scottish castle hotels, impressive exclusive use venues or bed and breakfast rooms.
Why not stay in a 12th-century fortress built for defense against warring clans, a tower house with Jacobite connections, or relax in the surroundings of a luxuriously grand Baronial mansion and feel like the Monarch of the Glen?
Whether you want to experience Scotland like your ancestors, are looking for the ultimate romantic place to stay, or for a spacious house for all the family to stay together – why not stay overnight in a Scottish castle and really bring your dreams to life.
OUR TOP 10 SCOTTISH CASTLE STAYS
DORNOCH CASTLE
3* Hotel in Sutherland
Steeped in Scottish history and fascinating legends, the 15th century Dornoch Castle Hotel firmly stands its ground opposite the inspiring 12th century Dornoch Cathedral.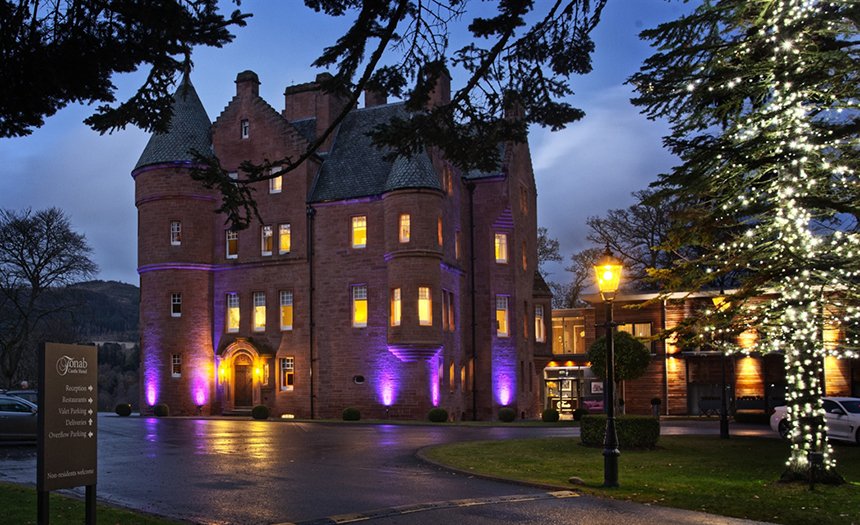 FONAB CASTLE
5* Hotel & Spa in Pitlochry,Perthshire
Since opening in 2013, Fonab has become a popular destination to enjoy friendly, attentive service, breath taking views, exquisite food and luxurious accommodation.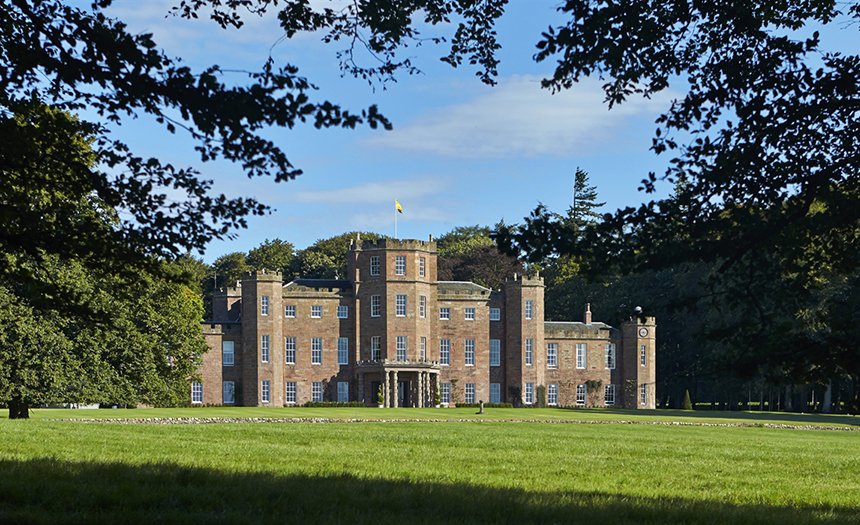 FASQUE CASTLE
5* Exclusive Use in Laurencekirk, Kincardineshire
Fasque House is a Baronial Mansion House situated in the heat of rural Aberdeenshire former family residence of Prime Minister Gladstone and the Gladstone Family.
CALADH MONASTERY2
4* Self Catering in Fort Augustus Inverness-Shire
The Highland Club is situated within 2 minutes walk from the centre of Fort Augustus. Amenities include a number of local pubs/restaurants, local supermarket and a variety of gift shops.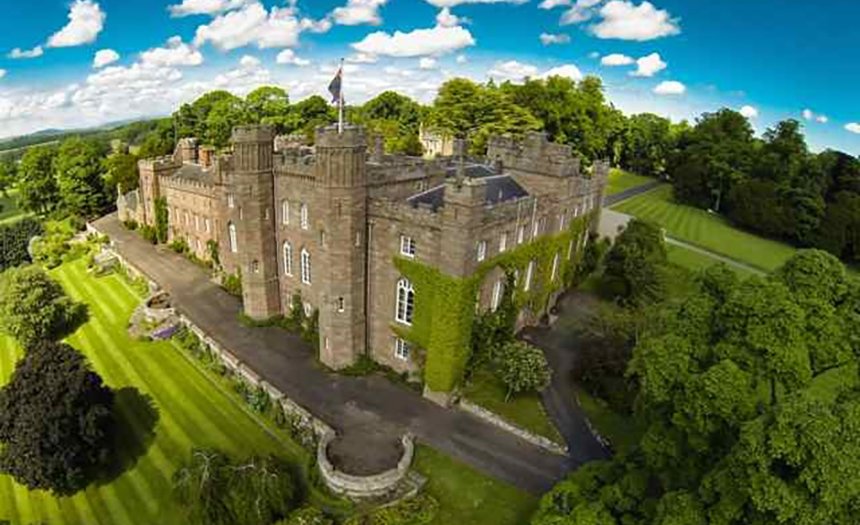 SCONE PALACE BALVAIRD
5* Self Catering Apartment in Perth, Perthshire
Situated 2 miles north of the City of Perth and set within the Scone Palace, this unique apartment is designed to accommodate up to six guests on a self catering basis.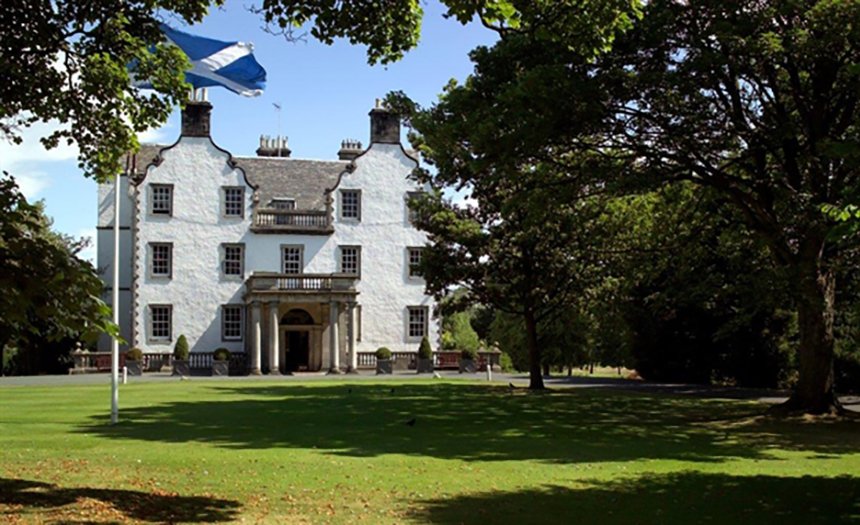 PRESTONFIELD
5* Hotel in Edinburgh, Midlothian
Built as the grand baroque home for Edinburgh's Lord Provost in 1687, Prestonfield is the city's most individual hotel, owned by James Thomson the creator of the famed Witchery by the Castle.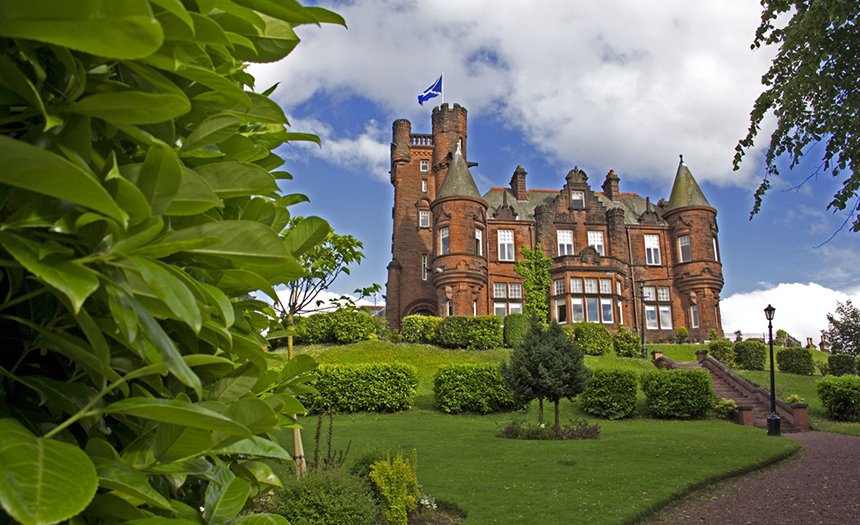 SHERBROOKE CASTLE
4* Hotel in Glasgow
The Sherbrooke Castle Hotel has undergone extensive refurbishment to elevate this house to the heights that it warrants.
CULZEAN CASTLE
3* Self Catering Royal Artillery Cottage in Maybole, Ayrshire
Set at the heart of Culzean Castle's sandstone stable block, this cottage would originally have served as living quarters for the numerous grooms, coachmen and stable-boys in charge of the Marquess's horses.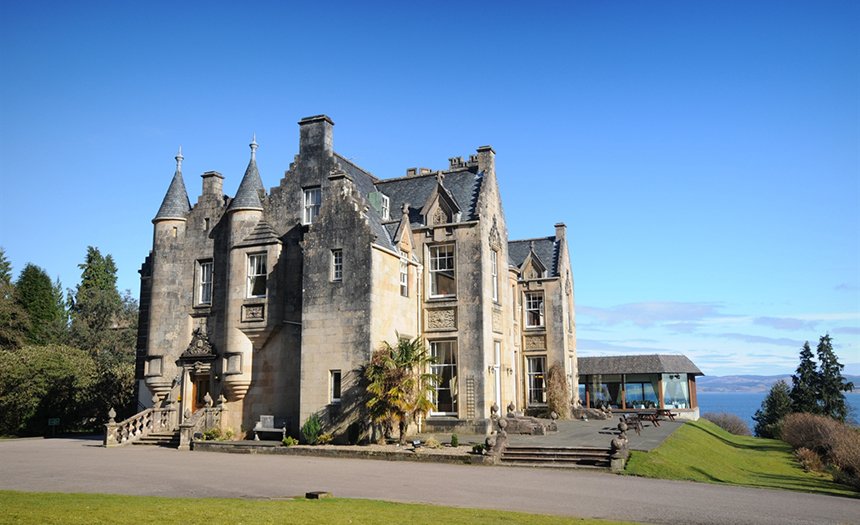 STONEFIELD CASTLE
4* Hotel in Loch Fyne, Argyll
Set in 60 acres of woodland gardens, romantic Stonefield Castle is an example of Scottish Baronial architecture and still retains much of the original furnishings, wood paneling, ornate ceilings and marble fireplaces.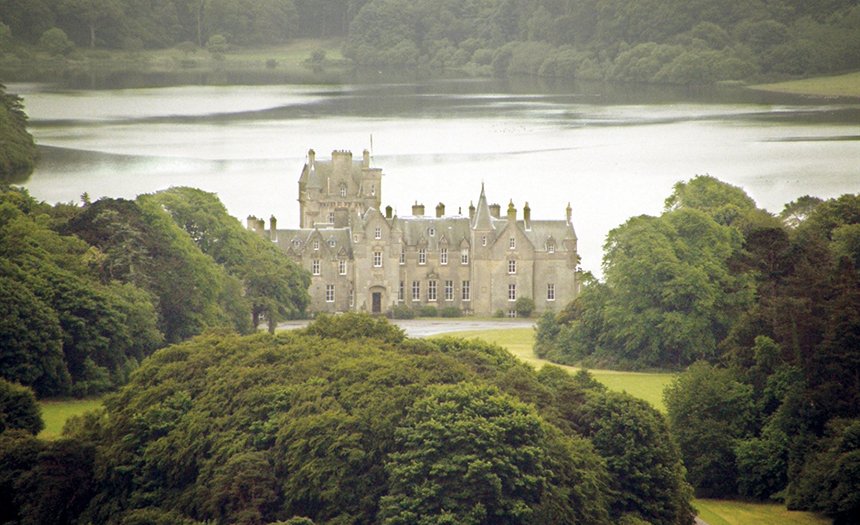 LOCHINCH CASTLE
4* Self Catering Chauffeur's Apartment in Stranraer, Galloway
The Chauffeur's Apartment, is a newly refurbished, 3 bedroom self-catering apartment and is located in the picturesque Victorian Stable Courtyard at Lochinch Castle, the private home of the Earl and Countess of Stair.